Yakinthos Hotel
Experience like never before with incredible holidays!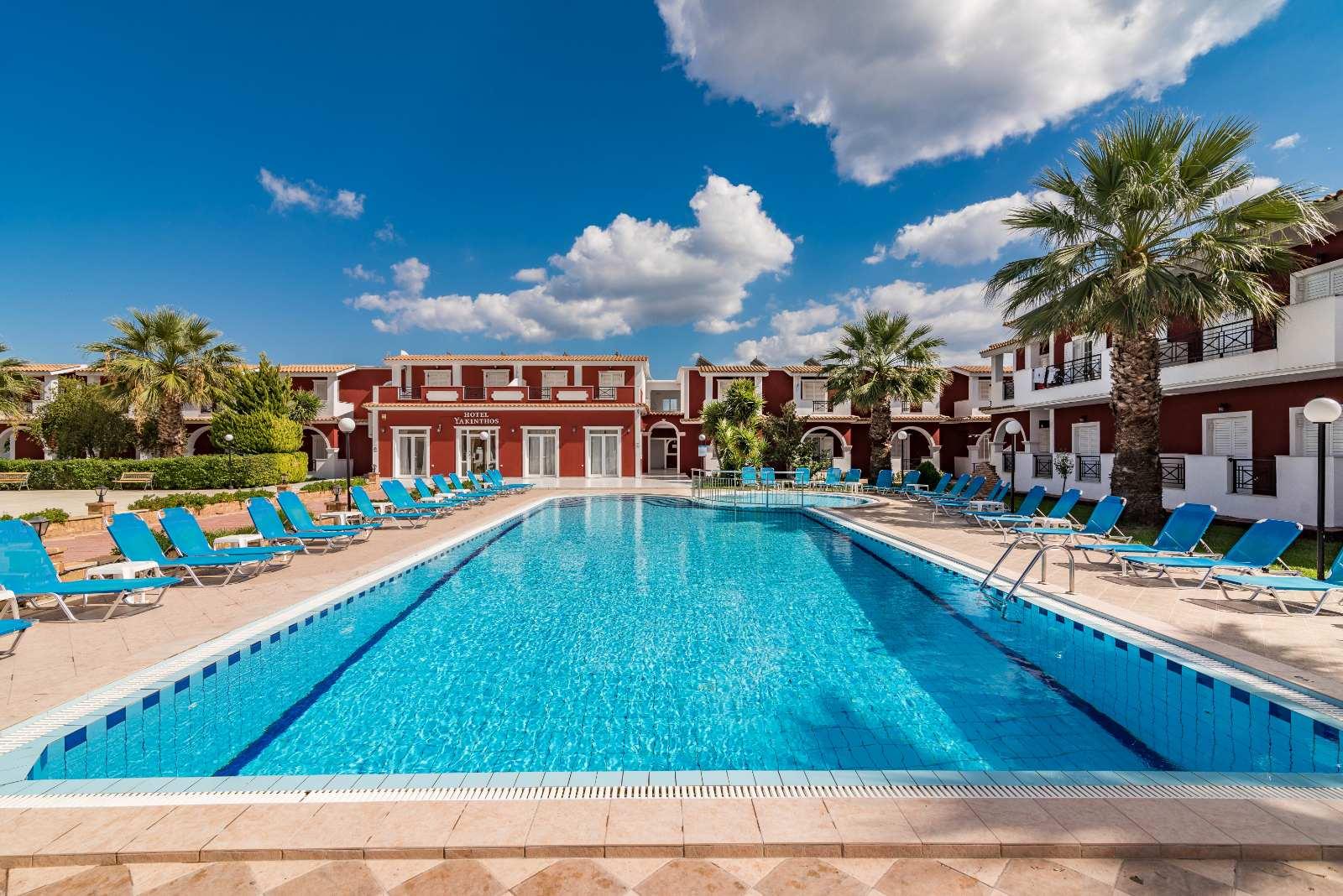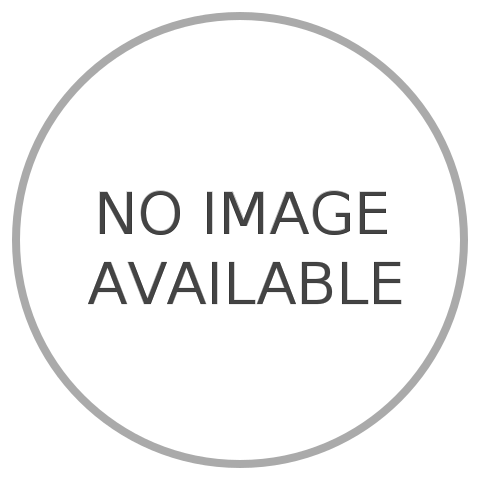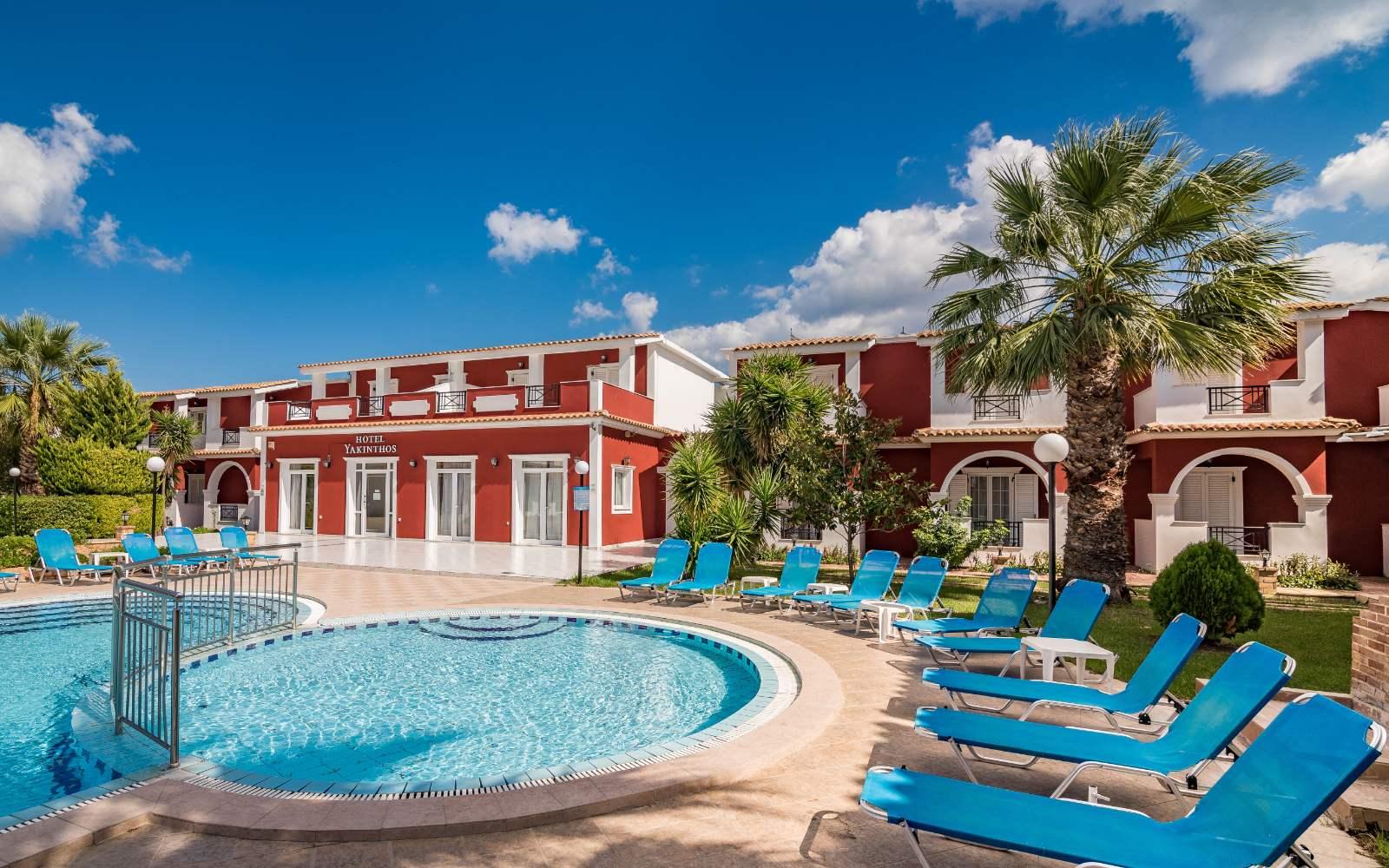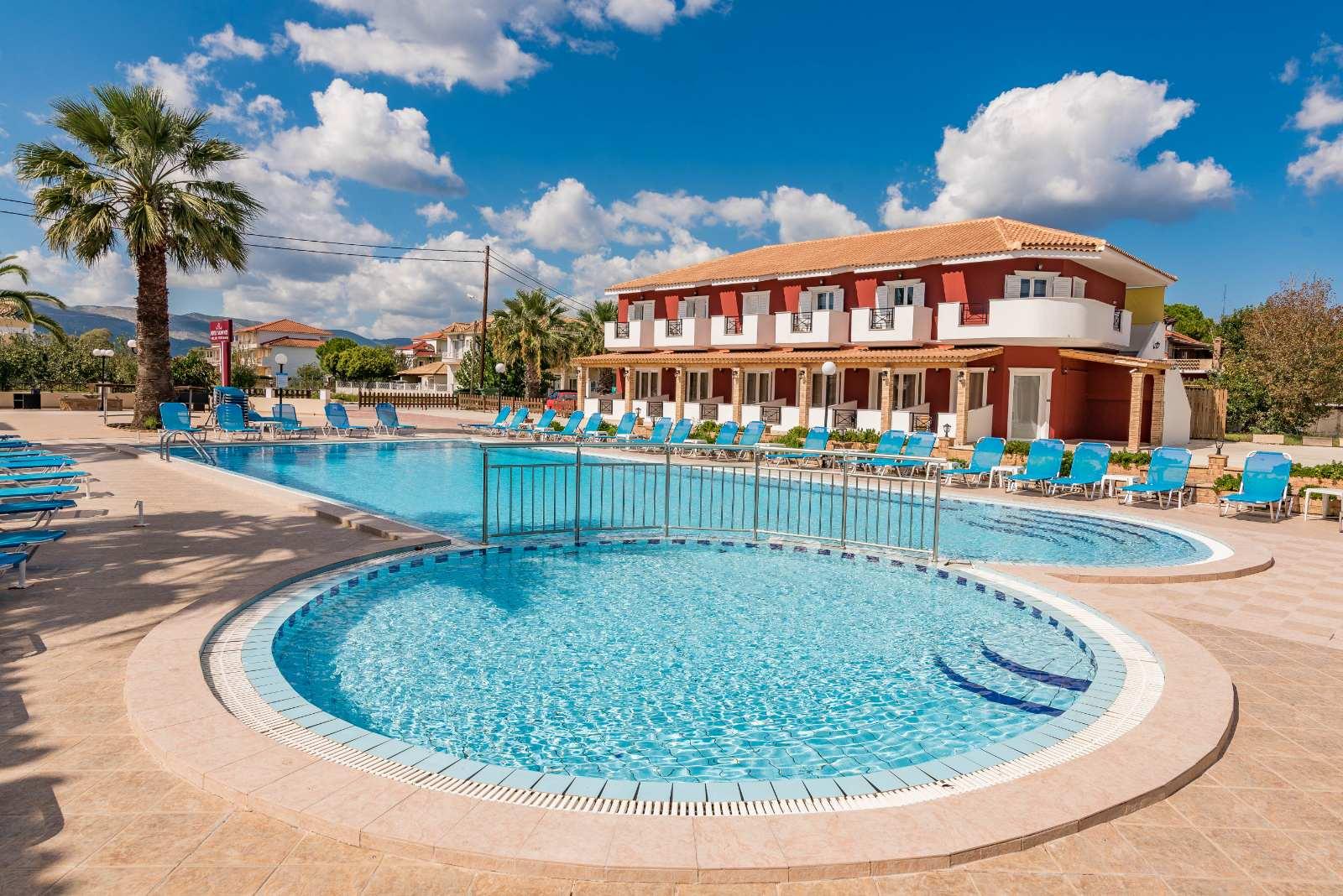 Zakynthos
Laganas, which is located on the southwest coast of Zakynthos, is the largest tourist resort of the island and the most popular point of entertainment and entertainment, since it provides everything one can ask for his vacation, in full abundance!
It offers a variety of choices in hotels, apartments, restaurants, taverns, bars, clubs and shops, comfortable, frequent bus service to Zakynthos town, taxi rank and many transport rental shops.
Its beach is the largest on the island. It is a sandy beach, 9 km, with warm and clear waters, ideal for children and the elderly, as it has shallow waters and fine sand.
The nightlife of Laganas is very popular, inside and outside Zakynthos, since the countless bars located on its main road, offer visitors the opportunity to have fun until the early morning hours!

The places in the area that you must visit are Sarakina, the islet of Ag. Sosti and of course, Marathonisi, which you can go to either individually, renting a small boat, or organized, participating in one of the many excursions that depart for this beautiful island, throughout the day.
Facilities
Free parking
At the back of the hotel you will find free parking spaces for your car.
Kids Pool
In our hotel there is even a separate children's pool ideal for our little friends.
Free Wi-Fi
Free Wi-Fi is available throughout the hotel.